Outsourcing Document Scanning Services India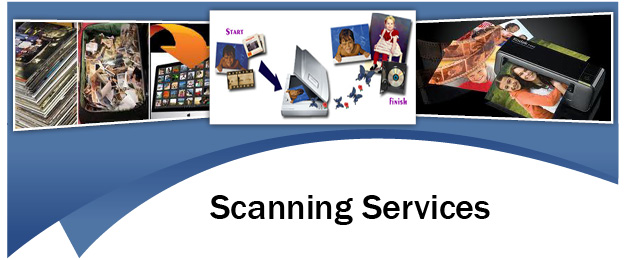 Scanning services is one of the services required by different organizations and offered by Shri Data Entry Services as well. We can scan different types of documents ranging from card size documents to computer print outs, difficult paper and color compies or even 2-sided document by use of a variety of scanners.
Shri data entry company is equipped to handle all types of papers and image format making it easier for them to meet all their client requirements of paper to image conversion using advanced technology in scanners with features such as ADF and CDD technology. Types of documents include text based documents whether printed or handwritten, form based documents, image base and mixed format documents.
Shri Data Entry offer different types of scanning and they include:
Document preparation whereby the documents are made fit for scanning. The process involves removal of pins, staples and paper clips, which will be reattached after the scanning process is over and the papers have been reassembled accomrding to their original order. comrrection of upside down pages is also carried out during preparation.
Small format scanning whereby papers are scanned using high-speed production scanners capable of capturing documents using bar comde reading technology. These bar comdes are inserted during document preparation.
Large format scanning is also carried out at Shri Data Entry, Drawing scanning, and Blue print scanning and other types of large format scanning are done using high speed and high quality engineering scanners which analyzes quality of production and adjusts them if need be.
Shri Data Entry also provides On-site scanning services. Scanning is done at the site of the company and documents do not leave the site. At your disposal are competent personnel and equipment ready to handle all on-site projects.
Scanned documents are stored and converted into any file format as suits the needs of the client and easy to use with the clients document management systems. The original compy can be stored online to make it easy to search and retrieve and can be emailed, faxed or printed.
At Shri data entry services India, data security is ensured since it has installed both physical and logical security and with an ethical staff with integrity, to ensure that client's information are protected at all times.
The staffs at Shri Data Entry are experienced and competent in their work. They have adopted the client approach by work closely and constantly consulting with the client to ensure high quality material that meet all the clients' needs are obtained.
The different array of equipment and other systems make the outcome be of high quality and at the same time make the whole process cost effective since they are faster and easy to use and operate. They also offer the benefit of timely delivery since all projects are completed within the stipulated time margin.
Contact us, To enjoy quality and secure scanning in a cost effective manner and with dedicated project leaders, Shri Data Entry Service is the company to contact.