Outsourcing Website Development Services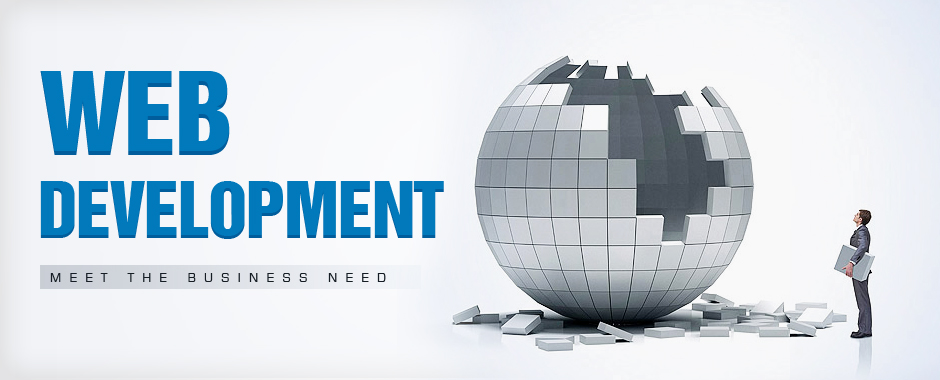 Having a functional website is one of the integral parts of business growth. So whether you are a small start-up Home business or a large company that is seeking exposure for its products, then you had better, consider ways in which you can get a website to boost your business. Website development are relatively new to both companies and individuals, but in this technology age and given the immense power of the internet on business, you cannot afford to miss the bandwagon. And Shri Data Entry is all you need to realize this dream of boosting your business.
Shri Data Entry Services web development are centered on the belief that websites or online stores that you use for your business should manifest quality in data and the product that is being offered. We use high-end software to make your e-commerce initiative efficient. Our software include, Magento e-commerce tools and Joomla designing software that will bring freedom and versatility while managing your online store; increase you client base by making use of the SEO features that will out rightly direct clients to your site; and with this software you can create micro-sites within your site to create a multi-store which accommodates all your products and services. The software that we use for the development of your website will also take into consideration the dynamics and the complexities of the kind of utilization of the site and the business in general.
Our company also offers PHP web development to cater to the HTML address needs of your site. These easy to use features are applicable to all major operating systems as well as databases such as Linux, Microsoft Windows, Adabas D, Empress and many more. In addition to this we are professionally conversant with custom web development solutions that will make running your business much easier. We utilize advanced software to ensure that your site runs accomrding to the logic that is most functional and user friendly.
To outsource website development India means to make an option to revamp the outlook and the gains of your site and your business. Our web development comes in handy in the development, installation and management of shopping carts. Thus web development company India is here to make the use of these features much more practical; we are experts in the area of shopping cart solutions and we process your entire site's data such that it will attract more traffic for your merchandise; make your business more organized and bring you more profits.
With web development company India, we incomrporate word press web development features that will work as an optimized such engine as well as a content management tool for your site. With this customers can find your products and services with ease while discriminating all other businesses that offer the same. So If you are thinking about taking your business to the next level then think to outsource website development India, for the diverse website solutions. You can get free quotes regarding our services and weigh your options at no cost at all.
contact us Shri Data Entry in India is the one stop shop for all your needs and they are quick and efficient.
Our core Services
Quick Inquiry
Testimonial